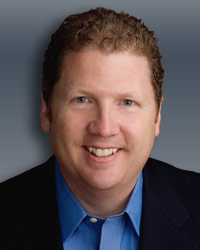 David Stricklin
Mr. Stricklin is the founder of Stricklin & Associates, a bipartisan public affairs consulting firm representing client interests in Springfield, Chicago and Washington, D.C.
Mr. Stricklin began lobbying in Illinois at a large Chicago law firm in 2003 and established Stricklin & Associates in 2005. Clients ranging from internationally recognized institutions to the fastest growing industries in Illinois have enlisted him to help them pass essential changes in legislation, defend against hostile policy proposals, and to secure specific provisions within the state budget. Stricklin & Associates rejects the "paint by numbers" approach of client service and instead invests significant time, effort and resources to serve each client based on their unique circumstances.
Mr. Stricklin began his career as a television news reporter in Illinois, then went on to serve as chief of staff to three members of the U.S. House of Representatives on Capitol Hill. He served in senior roles in campaigns for governor of Illinois in 1998 and 2002.
He and his wife Jennifer live in the northern suburbs of Chicago and have two teenage sons.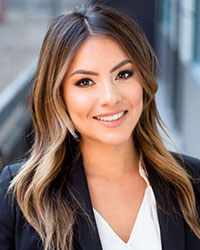 Jessica Fuentes
Jessica Fuentes is a partner at Stricklin & Associates.
Ms. Fuentes joined Stricklin & Associates in 2018 and immediately developed a record of accomplishment on behalf of the firm's clients. She is a leader in the firm's health care and human service practice areas, drawing on her previous experience at the Michigan Department of Health and Human Services.
Ms. Fuentes excels at connecting clients directly with elected officials to make their point of view clear and persuasive.
She has successfully managed numerous "lobby days" for groups large and small, making their voices heard within the Capitol.
Ms. Fuentes has also contributed on a volunteer basis to several campaigns for state representative, state senate and executive branch offices.
Applying her strong analytical background and interpersonal skills, Ms. Fuentes provides clients a highly respected and dynamic advocate for their point of view. Bilingual (English and Spanish) and relatively early in her professional career, Ms. Fuentes offers clients a current and diverse perspective for interactions with an increasingly younger and more diverse state government.
Ms. Fuentes received her B.A. in Human Development and Family Studies from Michigan State University.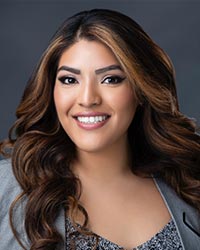 Norma Fuentes
Norma Fuentes joined Stricklin and Associates in January 2020 as an Associate.
Ms. Fuentes received her B.A in Criminal Justice and Psychology from Loyola University Chicago in 2018.
Ms. Fuentes began her career as a Program Coordinator at the American College of surgeons, then went on to become a paralegal at Katz Friedman. Her previous work and life experience as the daughter of immigrants have instilled a passion for advocacy and law.
As an associate, Ms. Fuentes organizes and conducts meetings and other advocacy opportunities with government officials on behalf of a wide array of clients. She is also politically engaged and worked on behalf of several successful candidates in the March 2020 primary.
Ms. Fuentes is trilingual; she speaks English, Spanish, and French.
Ms. Fuentes is passionate about mental health, criminal justice, and education. Her strong analytical and diverse perspective allows her to effectively interact with an increasingly younger and more diverse state government. She is an aspiring attorney and hopes to ultimately practice law in Illinois.